11/07/2020 08:00 AM Central
Emilia Taylor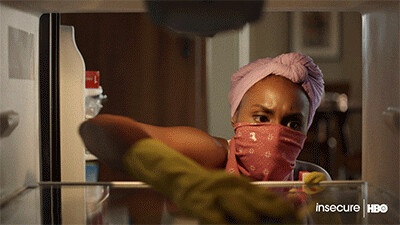 Nothing like Saturday Morning Cleaning to get the juices flowing. As I was getting ready to start my weekly routine, I was reminiscing about when I was a little girl, and I attempted to create a powerful solution cleaner.

I used to love cleaning the bathroom. It's a small space with many little nooks and crannies that I felt needed special attention, so I took pride in cleaning our small bathroom. Well, this one day, in particular, I seemed to have run out of bleach. So I scoured the utility closet until I came across the ammonia. I assumed that mixing the two; would make for a powerful solution cleaner. Boy, was I wrong!

After mixing the two ingredients, my eyes became itchy and watery. Since the room was so small and there was no window for the fumes to escape, I started coughing, which developed into a sore throat. I ultimately ended up with an awful headache that made me crawl into my bed for the rest of the day. I had no idea that adding these two products together would create a highly toxic gas.

As I got older, I found out that gas was called Chloramine, and prolonged exposure to this gas can cause death.

What's scary about this is we've been using these types of products for years and never realized that we are exposing ourselves to these chemicals for so long. Ponder this for a moment, If we have to wear protective gear while cleaning our surfaces that we usually touch without protective wear, how safe is the cleaning product?

Luckily, I found the perfect toxin-free powerful solution.
Would you like to know what it is? Click on the 'Tell Me More' button to find out:
TELL ME MORE!

Also, do you have any crazy cleaning stories? Drop them in the comment section below: