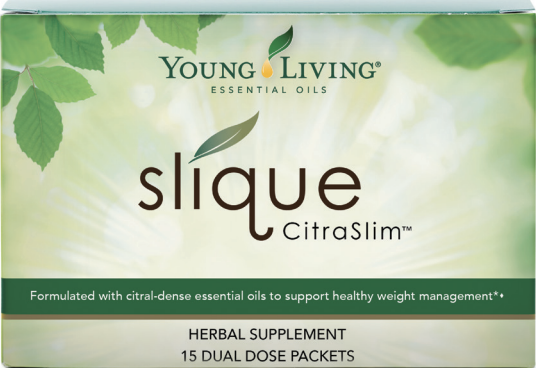 BENEFITS & FEATURES OF THIS ALL-NATURAL PRODUCT
• Formulated with ingredients to help burn fat.* **
• Supports a healthy metabolism.* **
• Unique formula features plant-based extracts that help support healthy weight management and healthy energy levels.* **
• Slique CitraSlim is designed to be part of a healthy weight-management system when used in conjunction with other Young Living Slique products.*
• Formulated with a proprietary citrus fruit-based blend, which may help support the body in burning excess fat when used in conjunction with a healthy weight management plan.*
• May help support the breakdown of triglycerides that are stored in the body's fat tissue.* **
• May support the release of free fatty acids that help break down fat and help to produce additional energy.* **
• Formulated with citrus extracts and other plant-based ingredients known for their polyphenols and antioxidant activity.*
• Reduces oxidative stress.*
Ready to join?!?
Click below to register and receive your free Challenge Checklist!

sign me up!
*These statements have not been evaluated by the Food and Drug Administration. Young Living products are not intended to diagnose, treat, cure, or prevent any disease.
**This product is intended for individuals 18 or older and to be used in conjunction with a low-calorie, nutritious diet and regular exercise. Consult with your health care provider prior to beginning any weight-management program, if you are taking medications, or if you have any health concerns.