Nov 17, 2020 12:30 PM Central
Emilia Taylor
My friend and I had not seen one another in about 4 years so we decided to meet for lunch. What happened next, completely caught us off guard...
While we were catching up, a woman sitting at the bar walked over to our table and gave Denise a note (see pic below). She did that to the table next to us, as well. The other table asked if we knew her, but we said no, and they didn't know her either. Before any of us had a chance to say anything, she was out the door.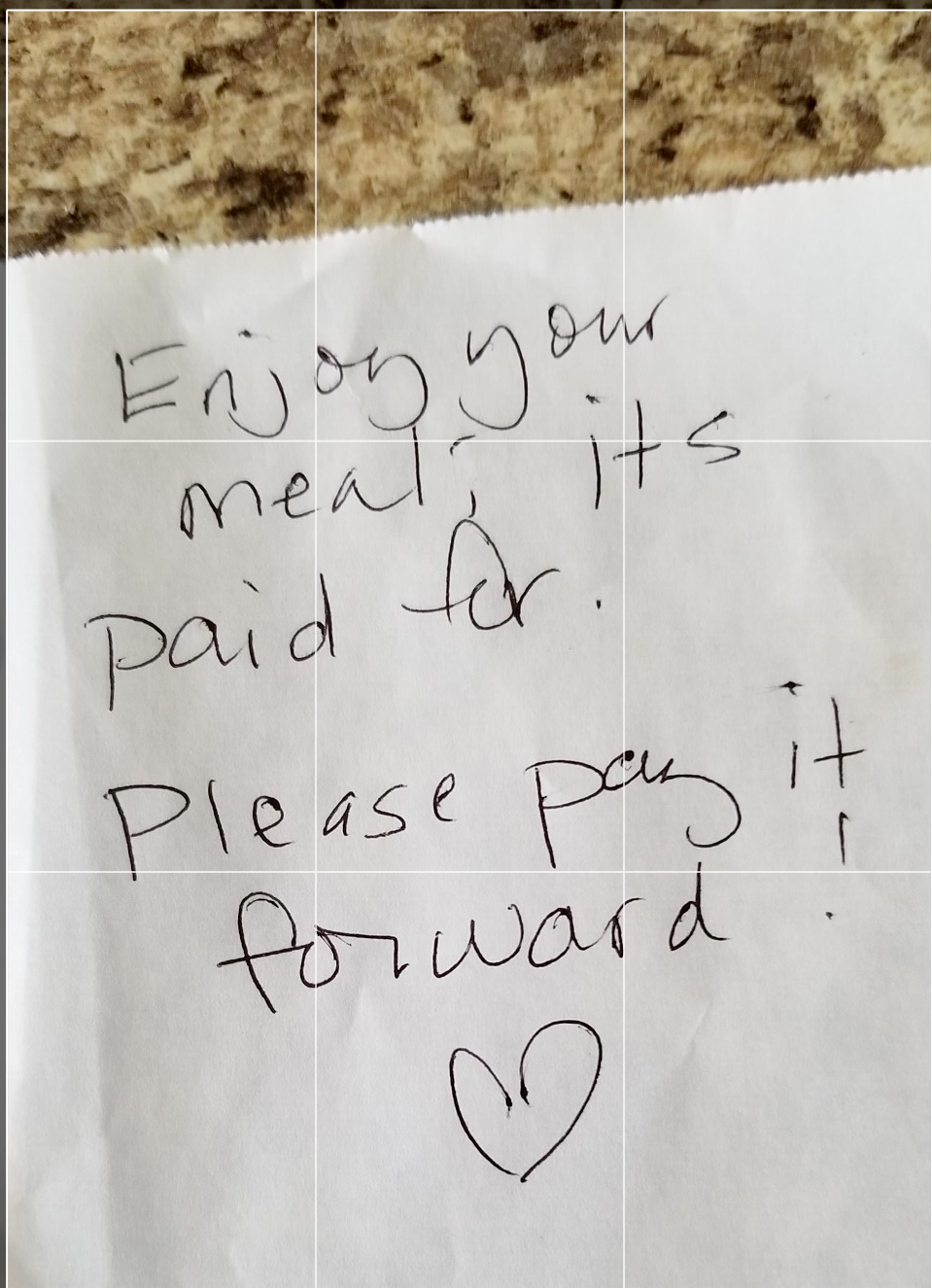 Our server, DJ, told us that she had already paid for our meals, which warmed my heart.
What a wonderful feeling to know that there are still beautiful people out there ready to bless others. That Random Act of Kindness reminded me that I, too, must remember to be a blessing to others. I used to do it, but recently, I have allowed myself to become preoccupied. I'm so happy this lady reminded me how good it felt to receive, but I know it feels better when you give.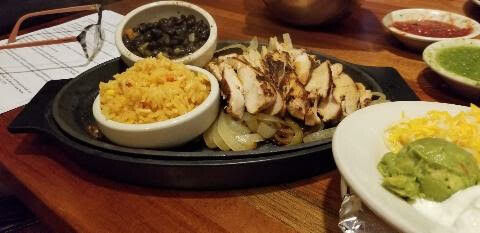 Also, the name of that restaurant was Abuelo's Mexican Restaurant (Lakeland, FL). I had delicious fajitas, and they give large portions, so I had plenty to take home for later, and Denise had the tacos, which she enjoyed as well. The service was excellent and if you ever have a chance to check them out, ask for DJ. He was our servicer and provided terrific customer service.